The
Most Trusted
Physical
Therapy Clinic Near Me
We love fixing people!
We have helped
over 52808+ people
feel fantastic and
get back to the
things they love to do.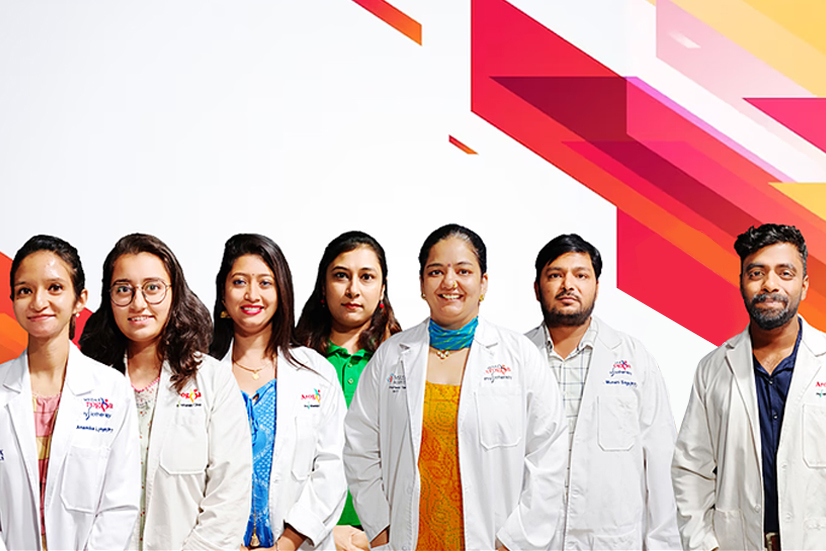 ---
THE PATIENT EXPERIENCE
Your trusted therapy partner
At Arogya Physiotherapy, we partner with you to heal, relieve pain and get back to the things that are important to you.
Our therapists listen, provide individualized, compassionate care and work as a trusted team to help achieve your goals. Together, we will work to regain your strength and confidence.
Pain is Temporary.
Quitting lasts forever.
Call Us at : 90197 41011
---
Physiotherapy Treatments & Conditions
First-class physiotherapy professional, evidence based treatment. We have got Passion for personal and professional growth. Our loyalty, integrity & compassion within ourselves and with everyone we serve. We have got a Business family culture. one team, one purpose, one accord. We diagnose the cause and provide you with the best possible treatment.
---
Physiotherapy at Home
How it works to receive Physiotherapy in Your Home?
We bring everything to you. Save time and leave out the confusion.
"The future of rehab is patient-centric and in-home"
Read More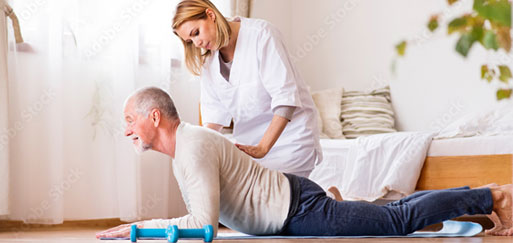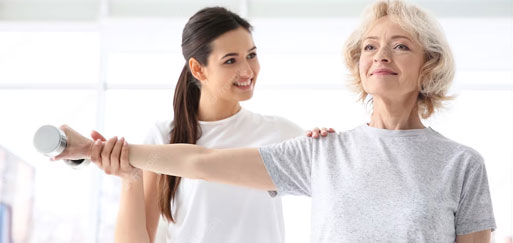 Best Physiotherapy Clinic in Bengaluru.
Online Appointments & Video Consultations
Book An Appointment
---
Testimonials
Don't just take our word for it
---
Patient Reviews
Patients who elevated their health & came back stronger.
Hello, this is Anjali Goel from chittorgarh (Raj.). I had consulted Dr.Atrayee for my Daughters aged 16 and 11 for their hairs and eyesight . During consultation i got to know that they have iron and vitamin deficiency. Have started with the medications prescribed by her, although its been a month only, i am seeing a little change in hairs as in hairfall has reduced specially after attending her hair workshop based on TDS. I guess one day we all will achieve healthy hair and overall health.
Thank you Dr. Atrayee for your patience with us and always answering to our messages.
Looking forward to a long association with you.
- Anjali Goel
Amazing place for physiotherapy. I have osteoarthritis of knee. I got treated by laser and kiastm therapy. All these facilities are not available in other clinic. I had severe pain and swelling both got reduced to 90 percent now in 5 days itself. I can't believe it myself. Each therapist is very polite and friendly. Explain everything. They have also given me home remedies and exercises. Really thank full to them. Trust them with your pain. God bless them.
- Poonam Pandey
Medax Arogya physiotherapy is one of a kind as the physiotherapist here are very professional yet very personal. They will understand your problem completely and then recommend treatment. Though they charge little high but it's worth going to their clinic rather then going to other clinic for 15 days Or months. They make sure each I improved. If I was not improving they will immediately change treatment. I am very impressed with Dr. Pooja who even after being so busy will take update of each patient. Give soo much attention to each patient. All the physiotherapist are well versed with their subject. I highly recommend this clinic for anything. I got treated for low back pain and diastesis recti, stress urinary incontinence with in 10 days which is magic. Can't thank them enough. God bless you all for your service. Hospital is very clean also.
- Doddamadamma R.
I am very happy with the treatment received from Arogya Physiotherapy for my back pain problem. As a new mom, I had upper and lower backpain after delivery. Dr. Pooja was great in identifying the right treatment approach to give me and Dr. Anamika was so sweet, patient and accommodative. Thanks to both of them my back pain reduced significantly. Highly recommend this place!
- Kruthika Muralidhar
I'm a new mom and am happily taking the time away from my baby to thank Dr. Pooja for not just bring my physiotherapist but also a mentor, advisor and most importantly, a dear friend during my third trimester.
I took individual classes from my seventh month that focused mainly on pelvic mobility to strengthen and prepare my body for birth. These sessions were not only fun because they were personalised for me but also educational because she explained it's need and importance as well.
She prepared me for the D-day both physically and mentally from day one without freaking me out and I'm so glad it all worked out so well for me and my baby.
It is empowering to see a doctor willing to go the extra mile to ensure her patients see success everyday. More power to you, Dr. Pooja!
- Megna Madhukar
Aarogya is my go-to place for physio problems. Most people do not realize that fixing physio problems can sort out numerous health problems. Some struggle with pain till they become a chronic diseases. Dr Pooja is a powerhouse of encouragement and knowledge and dedication to her craft. She willingly shares he knowledge with anyone who goes to her with a problem.
I have always had a miraculous experience with her. This time she fixed a lifetime's posture problem in a one hour therapy. No strings attached. She said come to me only if the issue recurs, but that I she said I can fix the issue with simple exercises.
To top it up she shared professionally made videosby her and her team, to help me learn those exercises.
I would recommend Aarogya to anyone who wants relief from their pain. Besides the pain in the heart ofcourse, which only a loved one can soothe.
- Rajat Rashmi
Very good treatment and analysis done by Dr. Zahoor Mir. With modern tools my hip pain got treated in a couple of days. Highly recommend this place for physiotherapy.
- Pad Dev
---
More Details
---